The Hot Stove League.  A baseball term informally defined as Major League Baseball's off-season, it becomes a way of life for many baseball fans in order to survive the cold, dark winter months that span the period between the last game of the World Series and arrival of spring training.  The Hot Stove League ritual of following recent free agent signings, especially involving your favorite team, becomes a priority.  For me, that would be anything related to the Chicago White Sox, who have been and continue to be very active this off-season.
The recent signing of former Washington Nationals slugger Adam Dunn to a four-year contract, along with the return of free-agents Paul Konerko and catcher A.J. Pierzynski has ChiSox fans buzzing with excitement, me included.  The prospect of having Dunn, Konerko and Alex Rios batting 3-4-5 next season should have every White Sox fan excited.
Add Juan Pierre and his league leading 68 stolen bases to the top of the order, mix in Alexei Ramirez, Carlos Quentin and Gordon Beckham and the Pale Hose look like they can put together a lineup worthy of challenging the defending Central Division Champion Minnesota Twins and Detroit Tigers.  And as I write this, I received word that the White Sox have inked former Twins relief pitcher and nemesis Jesse Crain to a three-year contract to bolster the bullpen.  Nice!  Things seem to keep improving by the minute!
The deal everyone is taking about, however, is Cliff Lee's return to the Philadelphia Phillies.  As it has been documented, Lee turned down offers from the New York Yankees and Texas Rangers to rejoin his old team, instantly making the Phillies the favorites not only to win the NL East Division, but according to some experts the World Series as well.
The old saying that "pitching wins championships" adds credibility to these predictions.  If I was a Phillies fan, I'd be thinking postseason too with a starting four consisting of Roy Halladay, Cliff Lee, Cole Hamels and Roy Oswalt!  And if I was a Mets, Braves, Marlins and Nationals fan?  Don't ask!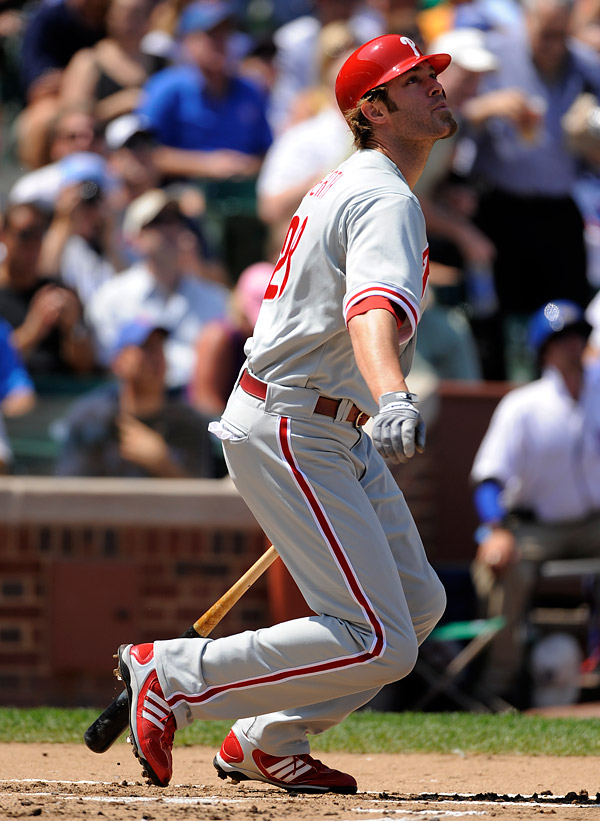 Other signings of note include Jayson Werth's seven-year, $126,000,000 deal with the Washington Nationals,  Carl Crawford moving up the east coast from Tampa to Boston for seven years, and Victor Martinez inking a four-year contract with the Detroit Tigers.
Now comes "Phase Two" for Hot Stove league fans., which is watching the remaining free-agents getting plucked from the free-agent pool, their signings simultaneously affecting the market for those remaining.  Middle and short relief pitching in particular should be interesting to watch over the coming weeks.  For instance, what effect will Joaquin Benoit's three-year, $16.5 million dollar deal with the Tigers have on the free-agent relief pitchers market?  The White Sox made their move acquiring Crain, but there are many other teams looking to solidify their bullpens.
This segment of the free-agent market has become very active, with the Cubs bringing back fan favorite Kerry Wood at a hometown discount and former White Sox closer Bobby Jenks changing the color of his Sox to sign a two-year deal with Boston.  Hot Stove League entertainment at its best.
Every die-hard baseball fan knows where to turn to get their fix this time of year, even if it's buried on the last page of the sports section.  But never fear, there is good news to be had.  According to my calculations, there are less than 60 days to go until pitchers and catchers report for spring training.  That's the news I was looking for!
I can handle the sub-zero wind chill now.