With 2013 winding down in a matter of hours, there is no better time to reflect back on the past year than now.
Since baseball photography is my thing, this rewind features a few of my favorite photos and moments this past season.  Since I'm from Chicago, I would be amiss to not first admit that the baseball Gods didn't treat me or my city very well in 2013.  To say I'm looking forward to re-setting the clock and staring fresh in 2014 would be an understatement!  When do pitchers and catchers report?  Not soon enough…
My White Sox moment came early in April when Dayan Vicideo walked it off on April 7th.  Look over the photo and note all the faces that have departed… Bring on the new season!
One of those departed faces was Alex Rios.  I have the good fortune to spend a little time in the studio with Alex prior to his trade to the Rangers.  Class act, nice guy and talented athlete.  I will miss having him around.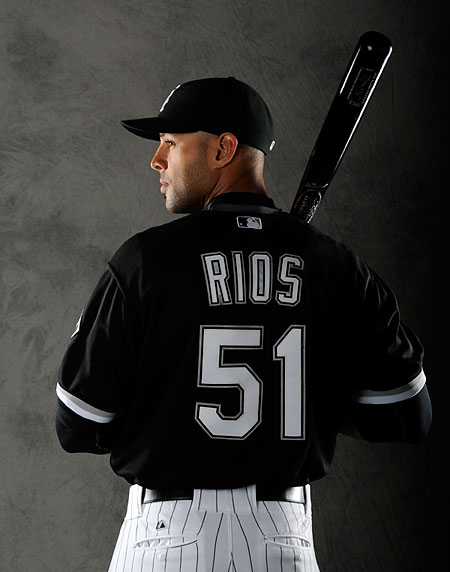 I spent July 13th with a handful of other very talented photographers documenting 24 hours of Wrigley Field for a "Day in the Life" pictorial to be used in a just released "100 Years of Wrigley Field" book published by MLB.  Alfonso Soriano couldn't have obliged any better than he did, hitting a monster home run with the sun/shadows just right, just as I had hoped.  It was a fun day for me to spend at the "other" ballpark in town!
My season really ramped up once the regular season ended.  There is nothing like covering postseason baseball!
I spent the better part of October commuting between home and Busch Stadium and witnessed first hand an incredible run by the seemingly unbeatable St. Louis Cardinals.  Mike Matheny and his crew were clicking on all cylinders as I watched the Pirates and Dodgers fall to the mighty Red Birds.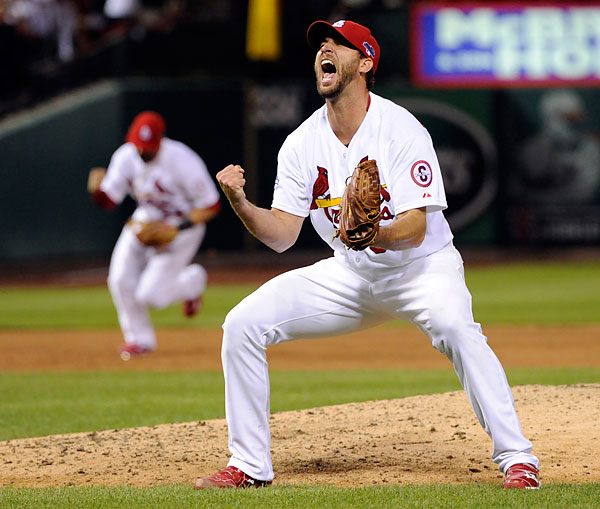 That is, until they took on Big Papi, David Ortiz and the Boston Red Sox in the 2013 Fall Classic.  I've covered 22 World Series now, and I have to admit, watching Big Papi do his thing and carry the Red Sox on his shoulders the way he did made for one memorable World Series.
Thanks for stopping by and reliving a few cool moments, in pictures, with me.  Here's to a GREAT 2014.  Happy New Year, everyone!